If you're looking to take your business high peak, a professionally designed website Stellar Tech offers you that distinct edge over your competitors. Our experienced team of creative designers can create a unique and engaging website that showcases your brand and captivates your audience. Contact us today!
Stellar Technologies is a trusted offshore team to achieve custom website design requirements around the whole world. A greatly designed website is certainly the most important requisite for a business owner, who enters into the online business world and wants to offer 100% satisfaction to his customers.
Creative website design services involve the creation and implementation of visually appealing and functional website designs that effectively communicate a brand's message and engage its audience. A creative website design service provider employs a team of experienced web designers who work with their clients to develop customized websites that meet their unique needs.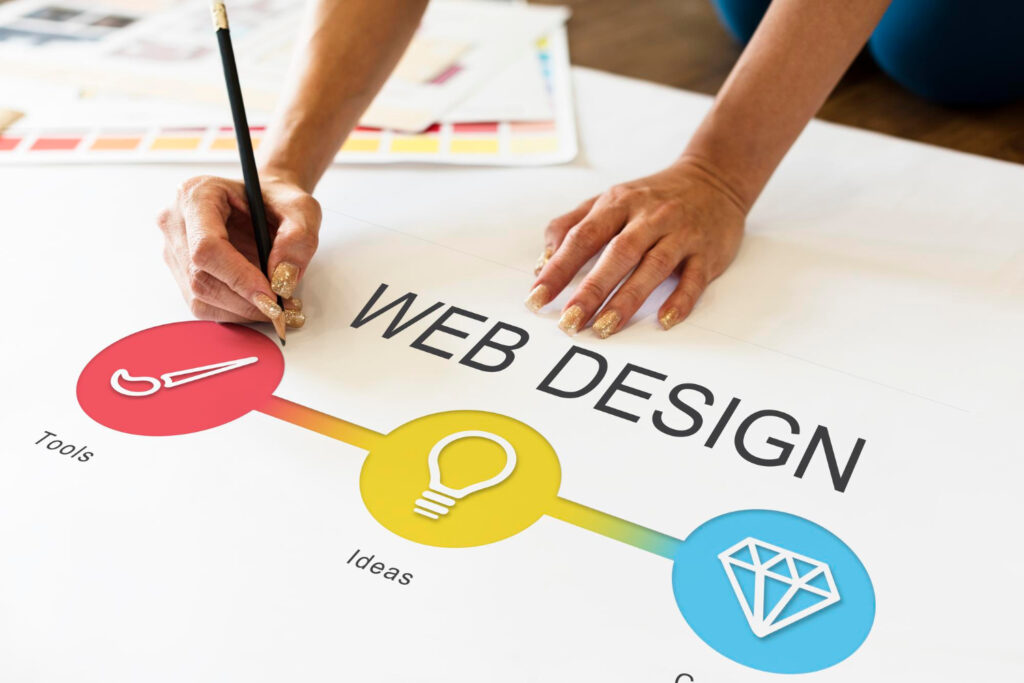 Our achievement in web designing industry
If you are among those business owners who want to spread their business worldwide, then we render affordable and professional web design to let your business grow at a rapid pace. We have professional experts, who are specialized in building websites with logical designs that automatically attract the target customers. We managed to save a top position in the list of the best web design service provider in the USA by completing around 200+ clients and execution satisfactory results for 350+ projects.
1. The process of creating a creative website design involves several steps, including research, conceptualization, design, and testing. The first step in the process is research. This involves learning about the client's business, their target audience, and their competition. The information gathered during the research phase helps the designer to develop a design concept that effectively communicates the brand's message and values.
2. The second step is conceptualization. This involves the creation of a rough design concept that captures the brand's personality and engages the audience. The design concept may include the use of color, typography, graphics, and other design elements that effectively communicate the brand's message.
3. The third step is design. This involves the development of a fully functional website that incorporates the design concept. The designer will work closely with the client to ensure that the website design meets their unique needs and effectively communicates their message.
The final step is testing. This involves the testing of the website to ensure that it functions as intended and is free of any errors. The designer will also work with the client to ensure that the website is easy to navigate and meets their expectations.
A creative website design service provider offers a range of design services to meet the unique needs of their clients. Some of the design services offered include:
Our experienced and professional website designers are available for you all questions and consultations which help to provide your quick and quality web design solution on time at competitive affordable prices. For more detail please click here to get in touch.